A singular threat
The World Health Organization estimates that up to 650,000 people worldwide die every year from influenza, and mathematical modeling reveals that 33 million people could die in the first 6 months of a pandemic of a highly contagious virus-like influenza.
Flu Lab has a singular mission -- to fuel bold approaches to defeat influenza. To achieve this Flu Lab seeks out high-impact opportunities, makes investments and grants, evaluates results, and provides opportunities for shared learnings. Flu Lab is privately funded.
Accelerated progress is only possible by addressing old problems in new, dynamic ways and we look to power transformative approaches to advance influenza research, promote open science principles, and explore new influenza solutions.
Flu Lab's Philosophy
Our perspective is driven by a sense of urgency to generate fresh thinking to achieve a world free from the dangers of influenza. Flu Lab invests in programs and partnerships that will create actionable knowledge, stimulate cross-sector collaborations, and mobilize stakeholders, driving toward this challenging, but achievable goal.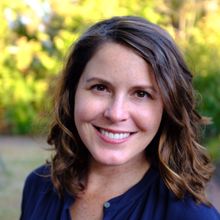 Casey Wright, CEO
Casey Wright, ScM, is the chief executive of Flu Lab. Prior to creating Flu Lab, Casey established a philanthropic program to increase school-aged influenza vaccine coverage rates and launched new research and innovation initiatives for universal influenza vaccine development. Casey's public health experience includes over a decade of public service at the Centers for Disease Control and Prevention and the U.S. Department of Health and Human Services (HHS) working in the areas of infectious respiratory diseases and national plan and policy development for pandemic influenza preparedness.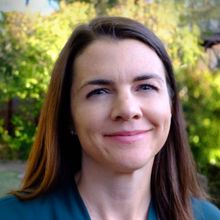 Julie Schafer, CTO
Julie Schafer, PhD, MPH, is the Chief Technology Officer for Flu Lab, seeking to stretch the boundaries of how technology is used toward defeating influenza. Julie has held a number of leadership positions in the US Government, including Chief of Staff, and later Director of Strategy, for the Biomedical Advanced Research and Development Authority at the U.S. Department of Health and Human Services (HHS). Julie served in the White House National Security Council and has led complex influenza vaccine, therapeutic, and diagnostic advanced development programs.